---
International Children Outreach Program
Our goal is to teach Optics to children from different nationalities recently relocated to Berlin in a fun way. These children often times are not yet fully adapted to the educational system in the new city, and end up without equal learning opportunities.
Many students at Humboldt University, where our chapter is located, come from abroad, and can relate to this issue. They share a common language and cultural background with the impacted children, and can be seen as role models by them. Locals are also very welcome to join, of course.
Additionally, this charitable project has the purpose of supporting HU students participating in the chapter to engage in community work, practice their soft skills and become the leaders of tomorrow.
Our sponsors OSA, SPIE and EPS, and also OpTecBB, contribute with funding for this ongoing project to happen.
Please get in touch for more information on how you can participate!
---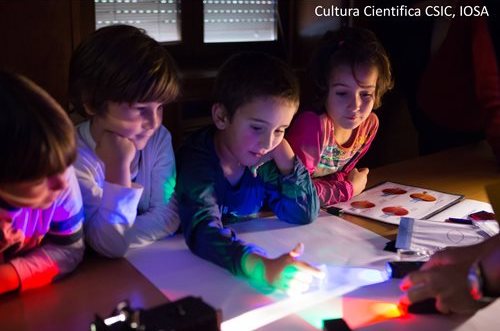 ---